NO COST EMI ON - ICICI- HDFC - SBI CREDIT CARDS
 
Bernina B 500 Embroidery Machine
More space for bigger embroidery projects
Jumbo bobbin to embroider longer
Edit embroidery designs via touch screen
Position your design exactly where you want
Achieve finest embroidery results
Security policy
Your security is our priority; we employ robust measures to safeguard your information.
Delivery policy
Timely and reliable delivery is our commitment to you.
Return policy
3 Days Easy Return Policy *
Embroidery features of the B 500 which you will love:
More space for creative freedom
Handle big projects with ease
Comfortably create endless designs
Re-designed embroidery module
The extended freearm offers 8.5" right of the needle. Enjoy a large embroidery area of 15.75" x 6.5" to bring your embroidery ideas to life.
Edit your designs with ease
Simply undo & redo steps
Edit designs as a group or break apart
Customize the stitch-out sequence
With the Enhanced Editing Functions you can realize your ideas directly on screen and use your creativity to create new designs.
Easy design positioning
Position designs easily and precisely
No need to use the template anymore
Perfect results in short times
Use Pinpoint Placement to position your design precisely: select two points and match them with the markings on the hooped fabric.
Automatic features save time
Automatic thread cutting
Needle lifts automatically
Easy one-button operation
The automatic thread cutter operates with two steps in one: cuts the thread and lifts the needle.
Perfection is the new standard
Manage thread cuts with ease
No manual trimming on top side
Achieve perfect embroidery results
The Thread Away Mode pulls the threads down to the underside for clean embroidery results on the top.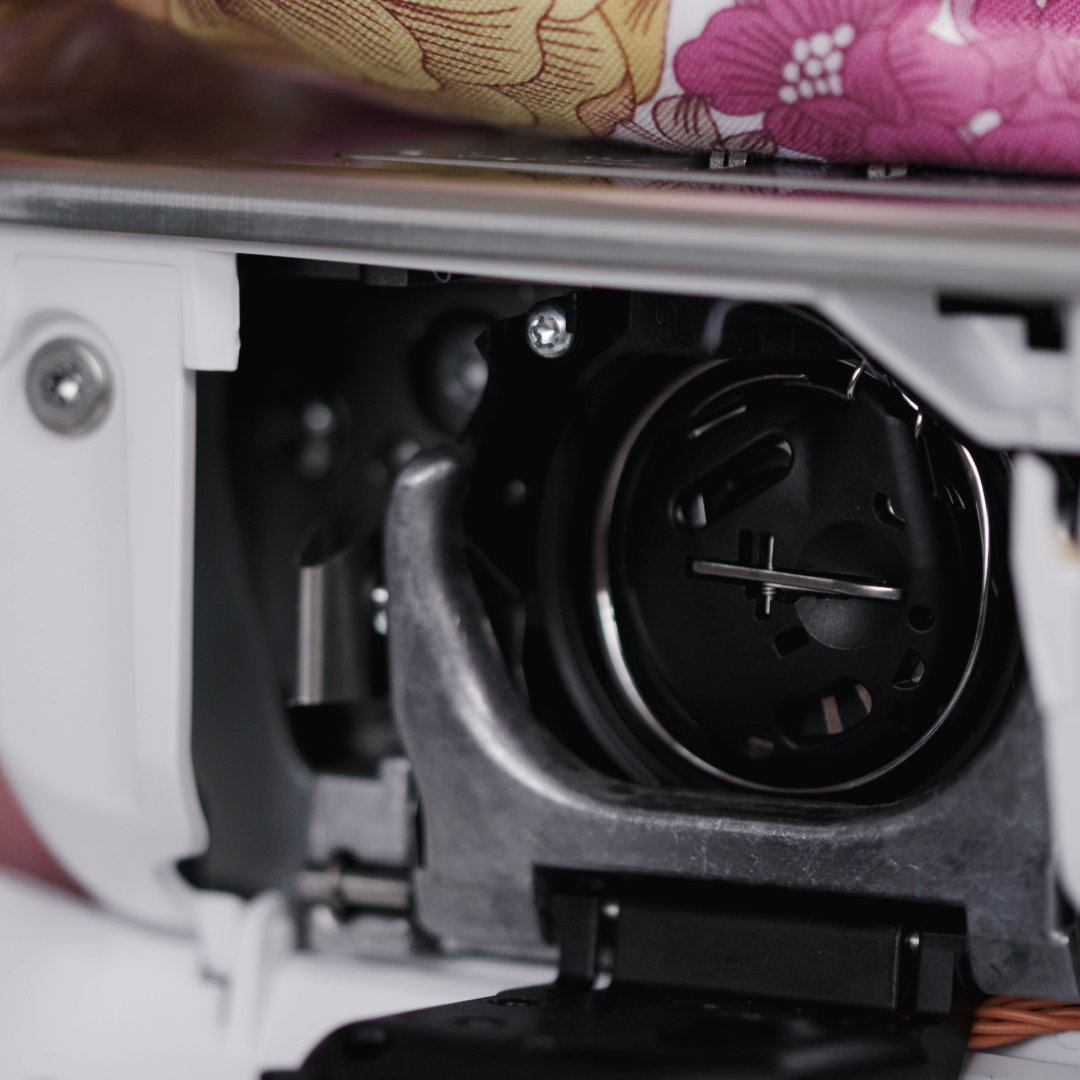 Finest embroidery results for you
Perfect stitches, fast & quiet
Jumbo bobbin to embroider longer
Frontload the bobbin with new thread
The BERNINA Hook keeps the stitches consistent and precise with a maximum speed of 1,000 stitches per minute.
Delivery Available State List In India - 
Andhra Pradesh (Amaravati) Arunachal Pradesh (Itanagar) Assam (Dispur) Bihar (Patna) Chhattisgarh (Raipur) Goa (Panaji) Gujarat (Gandhinagar) Haryana (Chandigarh) Himachal Pradesh (Shimla) Jharkhand (Ranchi) Karnataka (Bangalore) Kerala (Thiruvananthapuram) Madhya Pradesh (Bhopal) Maharashtra (Mumbai) Manipur (Imphal) Meghalaya (Shillong) Mizoram (Aizawl) Nagaland (Kohima) Odisha (Bhubaneshwar) Punjab (Chandigarh) Rajasthan (Jaipur) Sikkim (Gangtok) Tamil Nadu (Chennai) Telangana (Hyderabad) Tripura (Agartala) Uttarakhand (Dehradun) Uttar Pradesh (Lucknow) West Bengal (Kolkata)
Andaman and Nicobar Islands(Port Blair)
Chandigarh(Chandigarh)
Dadra and Nagar Haveli and Daman & Diu(Daman)
Jammu & Kashmir (Srinagar-S*, Jammu-W*)
Ladakh(Leh)
Lakshadweep(Kavaratti) Puducherry(Puducherry)
16 other products in the same category: